Apple Photo Books Alternatives
Does Apple still make photo books?
Recently, we came across this question and figured we'd give it a go to offer you an answer in this article. The reason for this question popping up in the first place is that Apple has discontinued its physical Photo Books printing service in 2018. Before, MacOS users could create a variety of photo products using Photo Books and get them mailed to them.
Now that this sevice is discontinued, it doesn't mean that creating photo books is a thing of the past! As a matter of fact, Apple still makes it relatively easy to create photo books from Apple Photos. Here, we will dig deeper into the methods that let you create Apple photo books without using Apple Photo Books.
Motif

Motif is an extension that lets you create cards, calendars, and books with your photos. Sounds nice enough, right? But it gets better. With machine learning, Motif actually puts together the book for you with your best photos. In a few clicks, you have a whole book full of great memories that you can, of course, customise further very easily.
The extension is very easy to use and really, you won't miss Apple Photos at all. You can order hardcovers or satin softcovers in many different formats and sizes. You can also convert old Apple projects so if you have a photo book from way back that you made with Apple Photo Books, you can revive it!
In terms of constructive criticism, customers do ask for more creative options for the design of the photo books. In many cases, they miss the designs they knew and loved from Apple Photos. Other than that, there's just regular little bugs that come and go.
You can download the Motif extension here.
Mimeo Photos
This extension mimiks the functionalities of Apple Photos especially with regards to the themes and design aspects of it. And of course, it also adds new styles to the roster so you have a lot of creative stuff to get started. Generally, Mimeo Photos is a great app to express yourself creatively on every single page of your photo book.
According to some, the user interface takes a little time getting used to. Once users have the hang of it, they are quite pleased with the result and the app's usability. Customer support gets a lot of love from the customers for their prompt help and friendly service.
Mimeo Photos is available in the App Store.
Mpix Photo Prints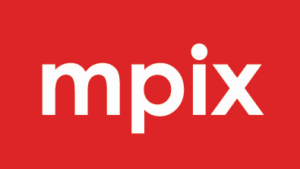 Among their many photo products, Mpix lets you design your photo books easily and quickly. There's lots of room for being creative and expressing yourself through your photos, the available designs, and decorations. Beside photo books, there are also cards and wall decorations at your disposal and delivery is quite fast.
Most negative feedback revolves around the feeling off loss and yearning for Apple Photos. It's always difficult to follow an established and well liked service. As this is not an Apple service, a new account is required but other than that the integration seems seamless.
The print quality as such is considered excellent and there are few individual complaints out there. Photos appear in good colour and texture quality.
Download Mpix here.
Other options
Extensions are not the only road leading to Rome. Although they integrate perfectly into your library, there's a multitude of other options. Why not bring your photo library to the photo book service instead? Almost all good photo book suppliers even offer downloadable software you can use to create your photo books offline. While the extensions above are citicised mostly for failing to be exactly like Apple Photos, these other services don't even try.
The most popular services out there are:
ifolor Designer: The Swiss company's software is all about helping you create top-knotch photo products.
Adoramapix: An incredibly easy to use software with many different photo book types for you.
ArcSoft Print Creations: One of the best softwares for Mac users to create photo books and much more.
Many, many more. The options are almost limitless and the choice really is yours.
Conclusion
So, if you're asking "Does Apple still make photo books", the straightforward answer is "No". As with many questions, there is a "but" to follow, though. While Apple doesn't make photo books any more, there are ways to replace its service. None of the extensions and alternative options above are or will ever be Apple Photos. We will just have to accept the fact that it is gone and move on. There are excellent ways to create photo books for Mac users. We hope we were able to help you find the right solution for your photo book needs. In any case: Enjoy doing more with your photos – and if you're lookijng for great deals for your photo books, Photobook Deals is here for you!
https://www.photobookdeals.co.uk/wp-content/uploads/macbook-1093641_1920.jpg
1280
1920
Anna Brinkkoetter
https://www.photobookdeals.co.uk/wp-content/uploads/photobook-deals-logo-long-1030x180.png
Anna Brinkkoetter
2021-10-14 08:00:24
2022-03-28 08:59:03
Apple Photo Books Alternatives