How do I self publish a photography book?
A guide to your very own work of art
So you're a photographer and have a lot of fantastic pictures waiting to be seen by the world? Well, first of all: Congratulations! Most of the work is done and you can be proud of your accomplishment. It's perfectly understandable that you'd want to present your photography in the best possible way. Digitally, they just have no chance to convey the depth and precision and detail they have to offer. That's why many photographers – amateurs as well as professionals – ask themselves at some point: "How do I self publish a photography book?" This guide will help you answer your question and help you tell your story through those unique and beautiful photos you have taken.
Step 1: Choose your photos
First things should come first. Collect all your photos and organise them. This will save you having to go back and forth later on. Gather everything you want to include in your book in a folder. As a photographer, you'll have plenty of duplicates and shots you won't want to use. This is the best time to pick the cream of the crop and get them ready for publishing.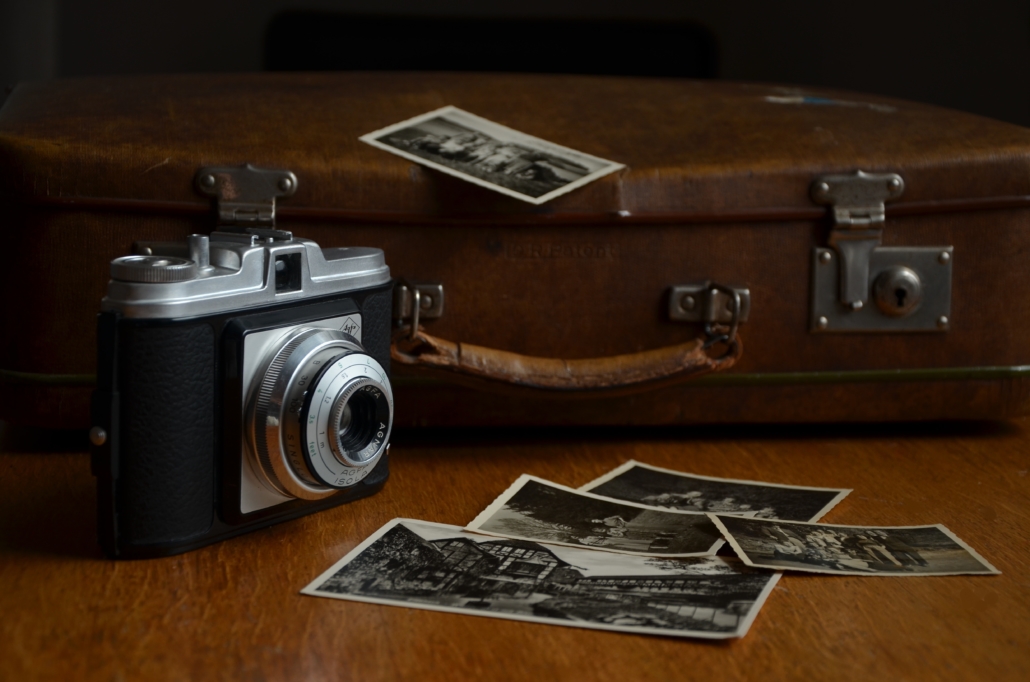 Step 2: Choose a service and a photo book
Your choice of photo book service will party be dependent on the price and of course the options available. A true photography book is typically an A4 or A3 Hardcover book. Of course, almost all services offer these products. That means you still have a choice to make. At this point, you can have a look at our hard cover photo book deals to find the perfect service and price for your self-published photography book. Of course, there are more decisions to be made and they all depend on your preferences. For instance: Paper thickness is important for the look and feel of the book and you can pretty much always choose between a matt or glossy finish.
Step 3: Get creative
It's never just a matter of dragging your photos onto the pages and hitting the "order" button. Make sure to put just as much love and care into your photo book as you did your photography. Many services offer themes and designs to help you get started and get inspiration. Be sure to use this and find the perfect look for your photography. Of course, the style is largely dependent on the type of photography you've made. All we can do is give you pointers; At the end of the day it's your book and your rules. Some popular pointers are: Expressive, Black-and-White photos come across perfectly on clean pages without any extra flurry such as backgrounds and colours. Travel photos can easily be accessorised with backgrounds that fit the topic and collage layouts. The key is to be meticulous with each and every page.
Step 4: Text & Title
Add texts such as titles, locations, motivation, or even poetry to your pages to give them the finishing touch. Read, re-read, and re-re-read your book to be sure everything is as you want it to be. Some services let you share a digital copy of your book before ordering so you can get someone else to proof-read as well. After all, you want it tobe perfect, right? Don't forget to design the cover with your name and a good title that describes your photography.
Step 5: Order and enjoy
Once you are convinced of the design you put together, it's time to push that button. Having decided to create a photography book, you probably had a purpose in mind. A popular choice is to use a photo book as a coffee table book or as a gift for Christmas, birthdays, and other occasions. Perhaps you're even looking to sell your photo book. In this case, the easiest way to go forward is to print on demand. Find your market and your channel and promote your work. Be sure to define a price that covers your cost and gives you a little extra. Place your orders as they come in and you have little risk.
Conclusion
How do I self publish a photography book? We hope to have helped you answer this question. At the end of the day, it's not an easy thing to do in a matter of minutes. It takes work and care. But it is definitely worth it. Holding your very own work of art in your hands is perfect proof for your photographic accomplishments. You can be proud of it and share it with friends, family, and others who appreciate your art.
https://www.photobookdeals.co.uk/wp-content/uploads/magazine-2614854_1920.jpg
1395
1920
Anna Brinkkoetter
https://www.photobookdeals.co.uk/wp-content/uploads/photobook-deals-logo-long-1030x180.png
Anna Brinkkoetter
2021-12-30 08:00:50
2022-03-28 08:58:34
How do I self publish a photography book?