Is Snapfish still in business?
Everyone has their preferences when it comes to photo books. Why change from something that works?
Snapfish products are reasonably priced with great offers, this is the reason Snapfish is so popular and will be for years to come in UK.
While some test around to find just the right photo book for their needs, others always turn to the same supplier.
For many, that has been Snapfish for years. Their easy to use software, affordable prices and wide variety makes them a popular choice.
Also their offer beside photo books draws many people to them. Over the last few years, there has been turbulence at Snapfish, though, which has caused many customers to wonder:
Is Snapfish still in business?
The short answer, to make it easy, is yes.
Snapfish is still in business and you can go about creating your photo products just as before. Let's have a look at why the question came up in the first place.
Snapfish history of sales
The business world is a chaotic place. Seemingly from one day to the next, a company appears, disappears, changes their name, is sold and bought.
For Snapfish, this started in 2001, when they were bought by District Photo. Since 1949, Distric Photo's business has been photos.
One would assume that this would be a match made in heaven. But, as it is, this wasn't the end of the road for Snapfish.
Already four years later, in 2005, District Photo sold Snapfish to the photo and printing giant Hewelett-Packard.
Oddly enough, in 2015, District Photo bought Snapfish back from Hewelett-Packard. In this sale, Snapfish retained the right to use HP printing services.
So far, it seems like a history of tossing a hot potato. In each of the sales, money was made and lost.
An attempt at opening a Snapfish store did not work out as planned and somewhere in 2013, international services to Spain, Belgium, the Netherlands, and India were terminated.
Reading this history, one could easily come to the conclusion that Snapfish may not be in business anymore.
The truth is, though, that over time the value of Snapfish actually increased (if measured in the sum the company was worth to its buyers).
Snapfish Buy – Sell
But as it was, Snapfish wasn't just being tossed about: In 2018, they bought CafePress, a company offering customisation services for mugs, t-shirts, clocks, and the like.
In an unfortunate turn of events, CafePress's data was breached in 2019.
Perhaps because of this, both Snapfish and CafePress are to be acquired by the private equity firm Apollo Global Management in something like a buying spree.
Beside CafePress and Snapfish, they will also buy Shutterfly and its subsidiaries LifeTouch, Tinyprints, and BorrowLenses.
The plan is to merge the companies together. How exactly this will work out and what changes we can expect is not known as of today.
But in the foreseeable future, the answer to the question "Is Snapfish still in business?" shall remain yes.
How exactly the merge will be done and what changes will be involved remains to be seen.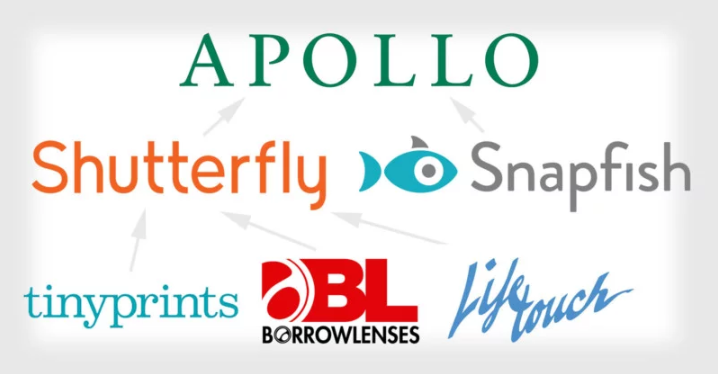 Conclusion
Snapfish has seen a lot of change but throughout it, the services have been available and customers have been none the wiser.
After all, when you order a photo book from your favourite supplier, it doesn't really matter who currently owns the company as long as the service remains as good as it was.
The important thing, at the end of the day, is that you will still be able to get your favorite photo books and photo products from Snapfish.
Whether or not there will be a name change is not clear, but at the end of the day… What's in a name, anyway?
That which we call a photo book by any other name would still look as good, right?
You can find more information on Snapfish, its delivery and services in our other articles.
If you think that Snapfish is the photo book service made for your needs, check the latest snapfish offers beside other photobook brands.
https://www.photobookdeals.co.uk/wp-content/uploads/snapfish.jpg
900
1100
Anna Brinkkoetter
https://www.photobookdeals.co.uk/wp-content/uploads/photobook-deals-logo-long-1030x180.png
Anna Brinkkoetter
2021-12-24 08:00:36
2022-03-28 08:58:38
Is Snapfish still in business?