How do I track my order on Snapfish?
Snapfish belongs to the most popular photo book services in the UK and one of the most frequently asked questions is related to Snapfish product tracking. Continue reading!
Their easy-to-use software and high-quality photo books make them a top choice. As with most things nowadays, service is of the utmost importance to customers.
This also includes the topics delivery. While customers know and accept that photo books are not delivered as quickly as other products – after all, they need to be printed first – people still get impatient.
That's when they turn to tracking. It gives them assurance that their photo book is on the way and they get a specific date for when to expect the delivery. But how do I track my order on Snapfish? Let's have a look at this:
It doesn't matter what you order – a photo book, a wall decoration, or just prints. The tracking system works the same way (although delivery times may vary).
After you place your order, your data is being processed by Snapfish. You now have a time window of one hour in which you can still cancel your order.
Often, people notice the moment they hit that order button that something wasn't quite right. Snapfish knows and understands this.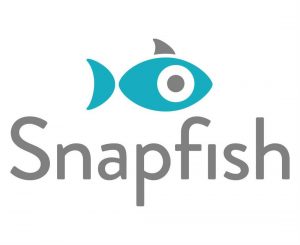 How do I track my order on Snapfish?
You also receive a confirmation email. This helps you know that your order has come in and is being processed.
For the impatient among you, there's the order history page. You can access this page by logging into your Snapfish account.
There, you can see your order(s) and will be shown a status (submitted, shipped, delivered). Once your photo book is printed and ready for shipping, Snapfish sets up the delivery with the courier.
That doesn't mean you can track and trace your order yet, though. 24 hours after shipping, you will be able to do so.
You can use the link in your shipping confirmation email or access the same link through the above mentioned order history page on your account.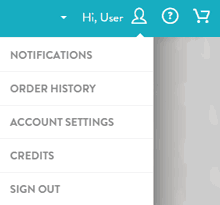 It's important to note that tracking is not available if you choose the lowest price delivery method. It's easy to see when you order: Choose UK Tracked for, well, a tracked delivery, and UK Standard for an untracked delivery.
From here, things are quite straightforward. You can view the status of your delivery on the courier's website and are always up to date.
How does tracking work?
When Snapfish arranges transport with the courier, this order generates an ID which is printed onto the parcel containing your photo book.
At every step of the way, the courier scans this ID. These steps will be "picked up from Snapfish", "en route to sorting station" and so on. Depending on the courier, it can be that the driver has an ID, too.
This is used to associate your parcel to his or her truck. As they are driving it, their ID may be transmitted to the Internet (put very simply) and thus it can be seen where they are.
This sort of detailed tracking has become more and more popular. Clicking on the tracking link opens a map and you can see exactly where they are o the map and you are able to really look forward to them ringing your bell.
Of course, sometimes tracking is more or less just a list of stops detailing where your parcel was and where it is currently headed. You'll know the day but not the exact time of the delivery.
Conclusion
We hope this article helps you answer the question "How do I track my order on Snapfish?" Put simply, once your order has shipped, you'll receive a shipping email with a link, provided you chose tracked delivery at checkout. You can also access this link through your Snapfish customer account.
Ready to order? Click here!
https://www.photobookdeals.co.uk/wp-content/uploads/ecommerce-3688436_1920.jpg
1284
1920
Anna Brinkkoetter
https://www.photobookdeals.co.uk/wp-content/uploads/photobook-deals-logo-long-1030x180.png
Anna Brinkkoetter
2021-04-20 08:00:56
2022-03-28 08:59:45
How do I track my order on Snapfish?