Are Google photo books good?
A guide to Google's photo book service
Google has been the talk of the town for ages now. But regardless what the public opinion on data collecting, one can't deny that Google offers spectacularly good services; many of which are barely even known to most people. While almost everyone knows Google Photos, there is another service that offers a seamless integration of Google Photos and real life: Google photo books lets you use the exceptional service of Google photos to create a photo book quickly and easily. Here, we'd like to take a look at the service and help you answer the frequently asked question: "Are Google photo books good?"
1. Getting started
If you're a Google photos user, you know why. If you aren't yet, imagine this: Have you ever searched for a photo on your computer or in some online storage space and ended up frustrated due to the sheer unorganised quantity of photos you never had the time to sort and filter? Google photos makes it possible to search using keywords such as "Food" or "London". Using the data available thanks to metadata and picture analysis, Google is able to help you find what you're looking for in a flash. We don't have to tell you what a lifesaver that can be, do we?


When you make the decision to create a photo book, you probably have a theme or occasion in mind. Google photo books accesses the photos you backed up and thus makes it easy to get started with the photos you want to use.
2. Start designing
Now, we've talked at length about the various photo book services and their pros and cons, for example in our article "Who is best for photo books". While all those services specialise in photo book production, Google just takes the matter in its stride. The most important aspect of the process is the ease of use. Google knows how to make things so simple that it's hard to fail at creating an appealing canvas for your memories. All you need to do is select your photos, choose the order and pick the position and placement, for example in the form of a collage. Actually, you don't necessarily have to do that. Google actually puts together suggestions for photo books for you such as last year's highlights or your best travel photos.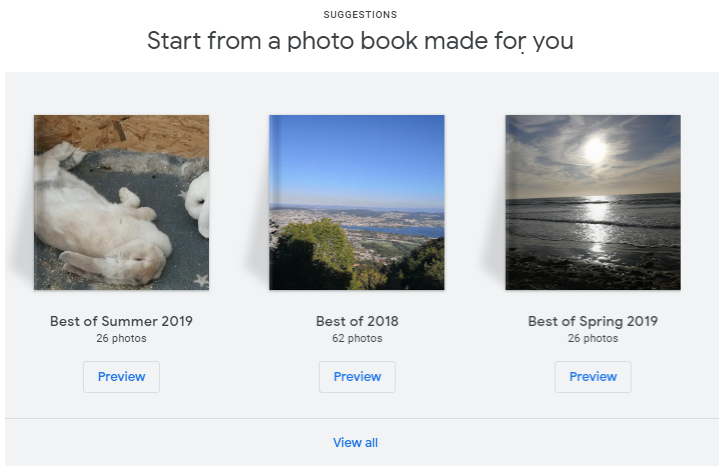 Now, there is one thing Google photo books doesn't do: While many photo books suppliers let you apply basic editing such as filters, while you're designing your photo book with Google, you can't edit your photos. However, that's what Google Photos is for. Before you start putting together your photo book, you can apply various filters and make adjustments to your photos there. Of course, you can also take a short detour while you're making the book to apply those changes.
3. Order and enjoy
Google photo books is a supplementary service. Instead of a wide range of different formats, sizes, and add-ons, you can choose between a softcover 18x18cm and a hardcover 22x22cm photo book. Both versions start at 20 pages and additional pages will increase the price (but that is the case with any and all photo book services). In terms of quality, customers are very happy with the result. The look and feel is quite good and in the end, isn't that what it's all about? The prices are also fair and simply put. No hidden fees, no additional charges at the very end – fair play.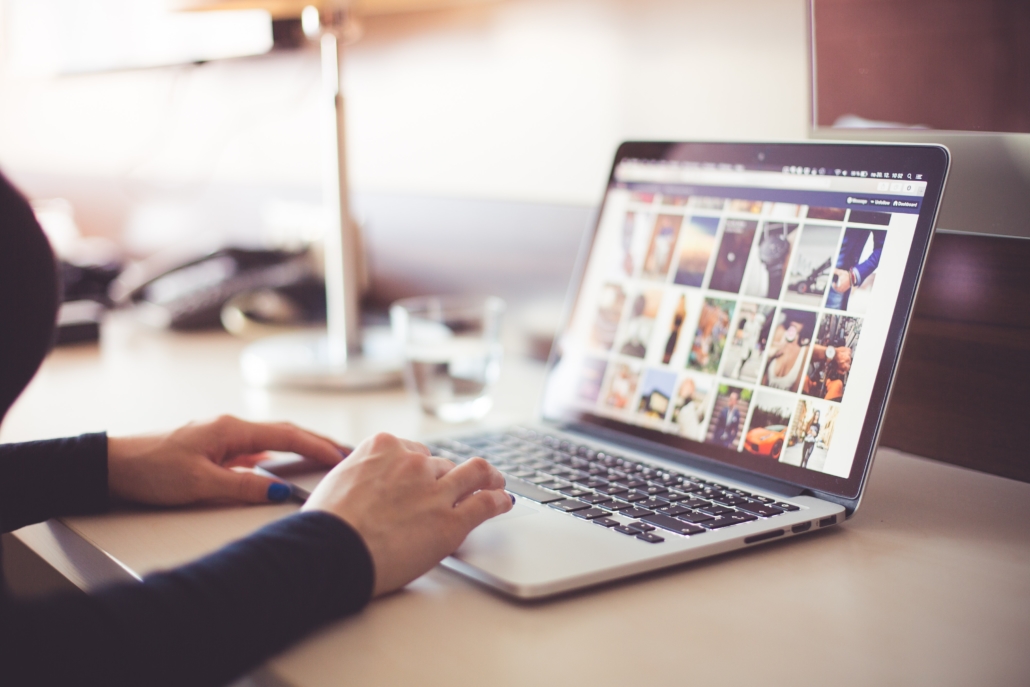 Conclusion
Are Google photo books good? In terms of quality? Yes. In terms of ease of creating them? Oh dear lord, yes. In terms of a wide variety of choice? Well, you can't have it all, can you? Google really pulls out all the stops to help you make the most of your photos. It is definitely worth giving them a try. The photo books are ideal for treating yourself to a new coffee table book, giving a friend or family member a little token of appreciation, or creating something really personal for your partner, for example for Valentine's Day. If you've already been inspired, get started with your Google photo book right here!
https://www.photobookdeals.co.uk/wp-content/uploads/true-agency-Q8otix2SVko-unsplash-3.jpg
2558
2558
Anna Brinkkoetter
https://www.photobookdeals.co.uk/wp-content/uploads/photobook-deals-logo-long-1030x180.png
Anna Brinkkoetter
2021-12-02 08:00:45
2022-03-28 08:58:44
Are Google photo books good?