How do I order pictures from Amazon Prime?
A step-by-step guide to Amazon Prints
Amazon. The place for pretty much anything you need, delivered in previously unheard of speed. In today's world, convenience is power, and Amazon has certainly mastered the art of convenience. Among the myriad of services the online giant has to offer, Amazon Prints is a relatively new service. Beside prints of your favourite photos, you can order photo books, calendars, and photo gifts. This could make Amazon quite the competitor to a lot of photo services companies.
On PhotoBook Deals, we get a lot of questions from users and photo book enthusiasts. One of these questions we will deal with right here: "How do I order pictures from Amazon Prime?" But before we dive into answering this question, there's one tiny detail we should mention. As of December 2019, Amazon Prints are not yet available outside the United States. It is not clear whether or when Amazon plans to extend the service to other countries like the UK. Most likely, the US is the pilot for this service and if it is successful, the rest of the world will get to know it pretty soon as well. So let's get into the question: How do I order pictures from Amazon Prime?
1. Gather
As we've evolved from hunters and gatherers, this part shouldn't be too hard, right? Well, things aren't as simple as they were once upon a time. If you take a moment to consider, you'll probably find that your photos are everywhere and nowhere: On your phone, on social media, and cloud storage spaces. It's best to have all photos you want to print in one place before you get started. Once everything is in place, it's off to step 2.
2. Sing in & select
Go and log into your Amazon account. Once you're logged in, just navigate to www.amazon.com/photos. There, you can select the photo you'd like to order as prints from wherever you saved them to. You're best served using a computer to do this as this will give you the best experience and makes the whole process as easy as possible.
3. Editing
Ah, yes, what would we do with our pictures if we couldn't do some basic editing? Although your photos probably don't need it, Amazon offers some features that let you make some adjustments as needed. These options include zooming, cropping, and rotating. Of course you can also choose between glossy or matte paper finish for your order.
In terms of size, Amazon offers 4×6 5×7 8×10 prints. You can change to a larger size later on, but make sure to pay attention to the dotted lines: Your photo or the section you want to print needs to fall within these lines as anything outside of them will not be included in the prints.
4. Ordering
You can add to the total quantity of your order before you place your order, of course. Ordering is more or less the same as it is with anything else you can get on Amazon. With prints, you have to remember that other than regular products, there is a production time involved. That means that delivery might be a little delayed and not as quick as you are used to.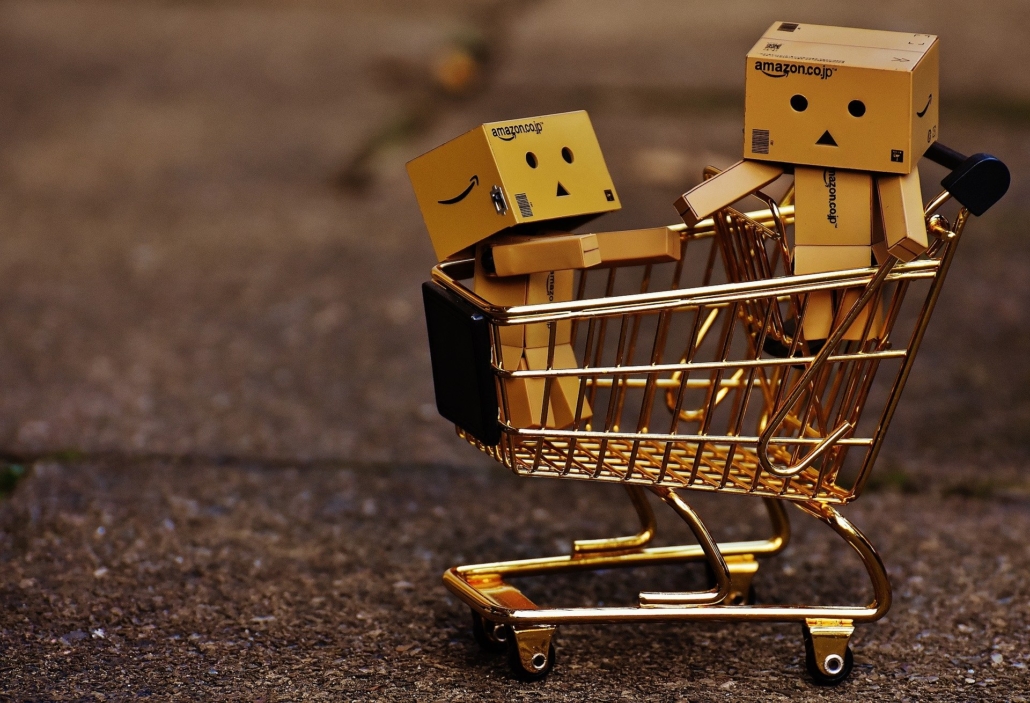 5. Quality
The photo and printing quality is quite good as they're using Fujicolor Crystal Archive paper. Perhaps it isn't the best quality service out there, but it surely is a nice addition to the Amazon product family. We can only hope that Amazon will expand this service to the UK and other countries.
We hope to have helped you answer the question "How do I prder pictured from Amazon Prime". As it is currently not an option for anyone outside the US, perhaps you'd like to have a look around for some great deals for photo books right here on PhotoBook Deals to find the right service for you?
https://www.photobookdeals.co.uk/wp-content/uploads/adult-1986108_1920.jpg
1284
1920
Anna Brinkkoetter
https://www.photobookdeals.co.uk/wp-content/uploads/photobook-deals-logo-long-1030x180.png
Anna Brinkkoetter
2021-12-09 08:00:00
2022-03-28 08:58:41
How do I order pictures from Amazon Prime?