How many photos can you put in a Snapfish photo book?
Snapfish is a popular service for photo books. They offer a wide variety of styles and types and make the design very easy indeed. We recently discussed the topic of how many pages should be in a photo book here. Another question that many people have is: "How many photos can you put in a Snapfish photo book?" Of course, this does somewhat relate to the number of pages you choose and the size of the photo book itself. That's why in this article, we'll try our best to answer your question.
The absolute maximum
Now, let's answer the question very simply. How many photos can you put in a Snapfish photo book? 3,000. The biggest photo book you can make (A3 or 20x20cm) has up to 150 pages. If you place a 20-picture collage on each and every page, you will have achieved the maximum of 3,000 photos in a Snapfish photo book, plus the cover and back photos. The more pressing question is: should you? In almost all cases, the answer will be no. It's simply too many photos and it sort of takes the joy out of creating a photo book in the first place. You're usually better off with a good mix of full-page pictures and collages.
The smaller books
While an A3 photo book can make room for up to 3,000 photos, smaller books can't accommodate 20 pictures per page. The A5 photo book, for instance, also offers up to 150 pages but only has layouts for up to six photos per page. That means, an A5 photo book can hold up to 900 photos, which is still quite a large amount. If you were to try it, each and every one of your photos would be in 70x74cm format. The smallest book Snapfish has to offer (A6) lets you design up to 60 pages and has collage options for up to 6 pictures. So you can fill this tiny book with up to 360 photos.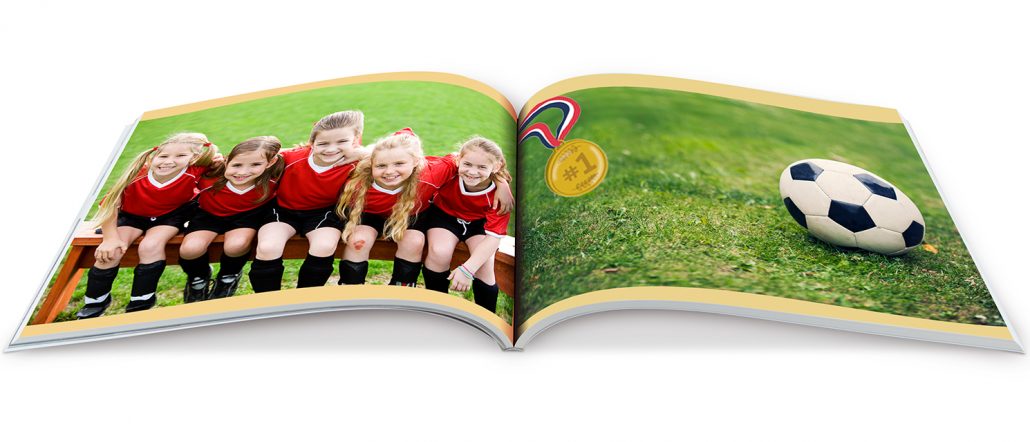 The middle
Square photo books have become quite popular in the last few years. Their format is refreshing and they offer new design and layout possibilities. We took a look at Snapfish's 8×8 square photo book. Just like with the other types, you can add up to 150 pages to the book. Here, you can choose a layout with up to 16 individual photos, which means if you really went for it, you could create this photo book with up to 2,400 photos.
The reality
Let's be honest: We can do a lot but we really don't have to. Snapfish FAQ also states that you shouldn't work on a project with more than 2,000 pictures as this will be quite a strain on their software. While that's not something you should technically be concerned about, a photo book with so many photos simply isn't something you can really enjoy. Variation and moderation is the key. If you want to show off your brilliant photos, do so by giving them the space they need to shine. Let a photo be spread across two pages, for instance. With a layflat photo book, this really makes a wonderful impression. Thaat doesn't mean you shouldn't use collages, either. For example: Use a layout that shows off one picture in the centre and frame it with small pictures. Or use a masonry collage to mix it up a little every now and then after you used some full-page images before. A good photo book is a perfect mix and be sure to value quality over quantity where you can.
Conclusion
So, there it is. How many photos can you put in a Snapfish photo book? Well, up to 3,000. How many photos should you put in a Snapfish photo book? Not so many! Bigger isn't always better and only working with collages or only working with full-page images is usually not the best choice at all. Mix it up and make your photo book show your style!
https://www.photobookdeals.co.uk/wp-content/uploads/snapfish.jpg
900
1100
Anna Brinkkoetter
https://www.photobookdeals.co.uk/wp-content/uploads/photobook-deals-logo-long-1030x180.png
Anna Brinkkoetter
2021-02-10 08:00:12
2022-03-28 09:00:39
How many photos can you put in a Snapfish photo book?