There are a lot of reasons for creating a photo book. Some use family photos, others their travel pictures and some are passionate photographers. And often we ask ourselves the question of how many pages is enough?
In each case, there is some form of theme involved. The theme and the quantity of photos you want to use to create your photo book are important parts of the final page count of your book.
That's why, when we're looking at the question "How many pages should be in a photo book", all we can say is "it depends".
Of course, creating a photo book with five pages is just as unsuitable as designing one with over 100 pages. But typically, a good page number is 20 to 50.
Don't forget that each page can have more than one photo on it. Let's have a look at some of the photo book types and what the ideal page number could look like.
Family: 30 – 40 pages
The most popular type of family photo books is a yearbook. It is used to showcase all the adventures and special moments that took place in the space of a year.
For many families, creating a photo book every year is a big tradition. After many years, they can look back on each and every year in splendid detail.
Of course, we usually don't take a special picture or experience noteworthy things every single day in a year.
Also, family photo books are typically filled with collages and texts to help us remember things in more detail.
An average family photo book will have around 30 pages. If you choose 32 pages, each season will have 8 pages for photos and stories, which is a nice way to structure your project.
Baby: 20 – 30 pages
Baby photo books are very similar to family photo books, only you will be forced to stop them once the baby has simply grown out of being a baby (unless you have another one, that is).
While babies are incredibly adorable and fantastic subjects for photos, there's simply not that much that they actually do, making it hard to fill more than 30 pages with pictures that are at least marginally different.
Of course, babies develop rather quickly, which means there always is something changing, but it's much more effective to use fewer photos and showcase these changes than forcing as many photos into the book as humanly possible.
The average for baby photo books is around 25 pages. That includes the professional pictures you probably had done by a photographer and various collages of hilarious baby moments.
Photography: 20 – 50 pages
Photography is a wildcard. If you want to showcase a lot of pictures, regardless of the theme or style, your photo book can end up quite large with up to 50 (or even more) pages.
That's partly because the photos will most likely be in a 1:1 ratio to the number of pages, as photography aims to capture detail.
For many photographers, it's also important to include information about the picture, its intention, and the like. These texts can take up quite a lot of room in the photo book.
Most likely, though, you will create a photo book about a certain type of photography, such as nature or portraits. That will make the picture selection less extensive and thus result in less overall pages in the book.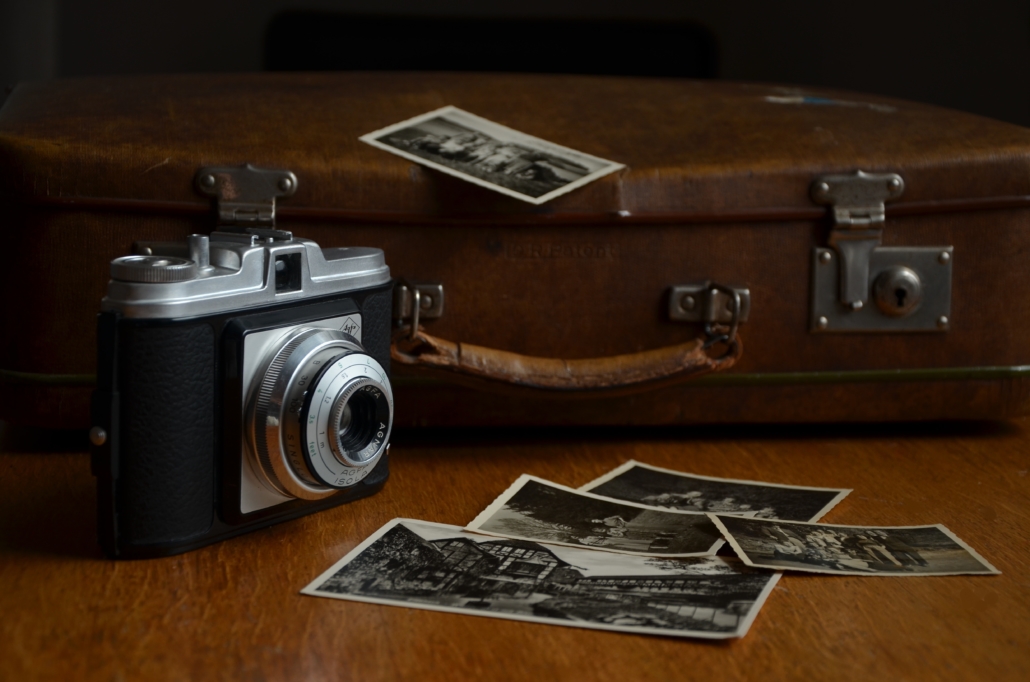 Travel: 30-40
Your travels tell a story. Of course, it depends on where you went and how long you were there.
The more places and things you've seen, the more pages you will need for your travel photo book.
Perhaps you'll even use some pages just for written stories or diary-type entries. In a travel photo book, you're very likely to want to create collages and combine pictures to tell a story without words as well. That is why it's less likely to go over more than 40 pages.
Also read:

What is the maximum number of pages in a Shutterfly photo book?

How many photos can you put in a Snapfish photo book?
Wedding / Special events: 30-40
Weddings are (meant to be) unique occasions. As such, they have a special standing in terms of photo books. For one thing, there are lots and lots of photos. Friends and family will certainly spend quite a lot of time capturing this special day.
Then there is the photographer whom most couples hire. He is literally paid to take pictures and they usually end up being pretty amazing ones at that.
So once you've gone through all of the pictures and selected the ones that really catch the magic of the day, you'll have quite a few to work with.
Of course, there's also a timeline to the event, which can easily be incorporated into the book. Assuming you're designing your book for yourselves, you're safe with about 30 to 40 pages.
It's not too much to get through the book in one sitting and it's not too little to miss certain moments or memories.
When you're looking at other special events, you're safe with around 20-30 pages. Of course, it depends on the type of event and the number of photos, but it's likely not to be as many pages as a wedding photo book.
Conclusion
So how many pages should be in a photo book? There is no rule we can set for you, but it's usually best to stick to the 'Less is more' principle.
Collages and page-layouts make it possible to be creative and use more than one photo per page.
When you start designing, choose a larger number of photos so you can continue to filter through them as you go.
The red thread will develop once you're working on your photo book. We hope to have helped you with your question" How many pages should be in a photo book?" Enjoy your photos and check the latest photobook promotions or best awards for your next project to save even more!
https://www.photobookdeals.co.uk/wp-content/uploads/true-agency-Q8otix2SVko-unsplash-3.jpg
2558
2558
Anna Brinkkoetter
https://www.photobookdeals.co.uk/wp-content/uploads/photobook-deals-logo-long-1030x180.png
Anna Brinkkoetter
2020-01-27 10:00:03
2021-01-01 18:27:34
How many pages should be in a photo book?