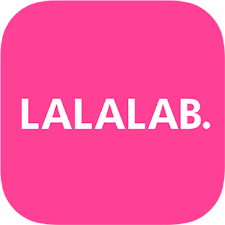 Find out all about creating photo books with LALALAB
Recently, we've had a look at the top 5 photo book apps in the UK. In this LALALAB app review, we'd like to dig a little deeper. We present you with a more detailed impression of this lovely app, specifically of its photo book functionality.
Usability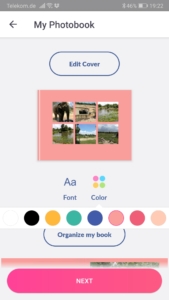 With over 1 million downloads and a 4.7-star rating (as of August 19), this app knows how to impress. Apart from photo books, you can use your photos for gifts, magnets, postcards, and prints in various formats.
There are three photo books available, differing in their formats (square and landscape) and sizes (14×14, 28×21, and 21×21 cm). The photo books offer between 24 and 80 pages for your photos. The app is quickly downloaded and incredibly easy to use. Tapping on a photo book gives you more insight into the ideal use, paper weight and the finish of both the cover and pages. High-quality pictures show you what the photo book will look like once it's delivered.
When it comes designing, you can access your photos on your phone, Facebook, Instagram, Google Photos, or Dropbox. As long as you're logged into the respective account, you only need to grant the app access the account. As your photos are grouped in their folders, it's easy to find the ones you want to use. When you choose a folder, you can select all images or tap individual ones until you're happy. The app marks images with an insufficient resolution yellow so you can replace them for a better quality in the end.
Design
We paid special attention to the design and editing process in making this LALALAB app review, as it is probably the most important aspect of a photo book app. When you click on Next, you can choose to place your photos in chronological  or selected order. Of course, you can change the order afterwards. You can also add text and edit photos with effects or crop them. There are some basic filters you can choose from and you can adapt the focus as well as some basic other elements. You can choose a full-scale cover picture or a set of tiles (varying between 4 and 9, depending on the book chosen). When you add text, your autocorrect will not work. So pay attention to typos and make sure to have a look at every single page before checkout. It would be a shame to cringe every time you look at your creation because of a typo, wouldn't it?
Editing
One thing to consider is that the app places your cover pictures in square format. This means that it may cut off portrait images, so you're better off replacing or repositioning them using the Crop function. It is easy enough to use and quickly done. Just like with any photo book, reviewing each page and image is time well spent for a great result! If you want to replace the cover picture, it is a bit of a drag, as the app won't let you choose from the selected images, but opens up the gallery for you to choose a picture. With a bit of patience, you can also shuffle until the desired picture comes up.
When it comes to the checkout process, you can create an independent account or use Facebook or Google to quickly create one. The checkout process is quick and painless. You can use PayPal, a credit card or an online bank transfer and receive your order within 3 to 4 business days.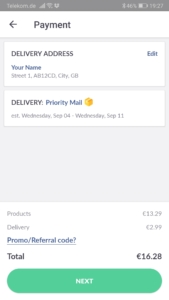 Conclusion
What we liked almost as much as the easy-to-use interface was the fun and friendly messaging the app uses. Instead of dry and standardised texts, the app uses appealing language. Most customers are over the moon about the easy-to-use app and the comparatively low prices. It is good value for money and although it can't compare with Amazon delivery times, 3-4 business days is still considered within a good range.
In the process of putting together this LALALAB app review, we found that this app is definitely worth a try. Although the delivery times are more or less "standard", LALALAB makes up for it with fair prices and good quality photo books!
https://www.photobookdeals.co.uk/wp-content/uploads/LALALAB-logo.png
225
225
Anna Brinkkoetter
https://www.photobookdeals.co.uk/wp-content/uploads/photobook-deals-logo-long-1030x180.png
Anna Brinkkoetter
2021-09-30 08:00:18
2022-03-28 08:59:10
LALALAB app review